We are in Paris, in the heart of the very chic 15th arrondissement of Paris. It's in a low-traffic artery that the Japanese chef Hideki Nishi's restaurant sets up Neige d'Été. In this discreet and refined establishment, he offers his gastronomic interpretation of French cuisine.
Since its opening in 2014, the chef has constantly offered an extremely rigorous and elegant cuisine with the utmost respect for the seasons, the product and Japanese know-how. Very quickly, he was surrounded by a first star.
Building on the success of Neige d'Éte, the chef and his wife, Nirei, opened a second address in 2018, also in the 15th arrondissement. Called Pilgrim, this new opus was awarded a Michelin's star in 2019.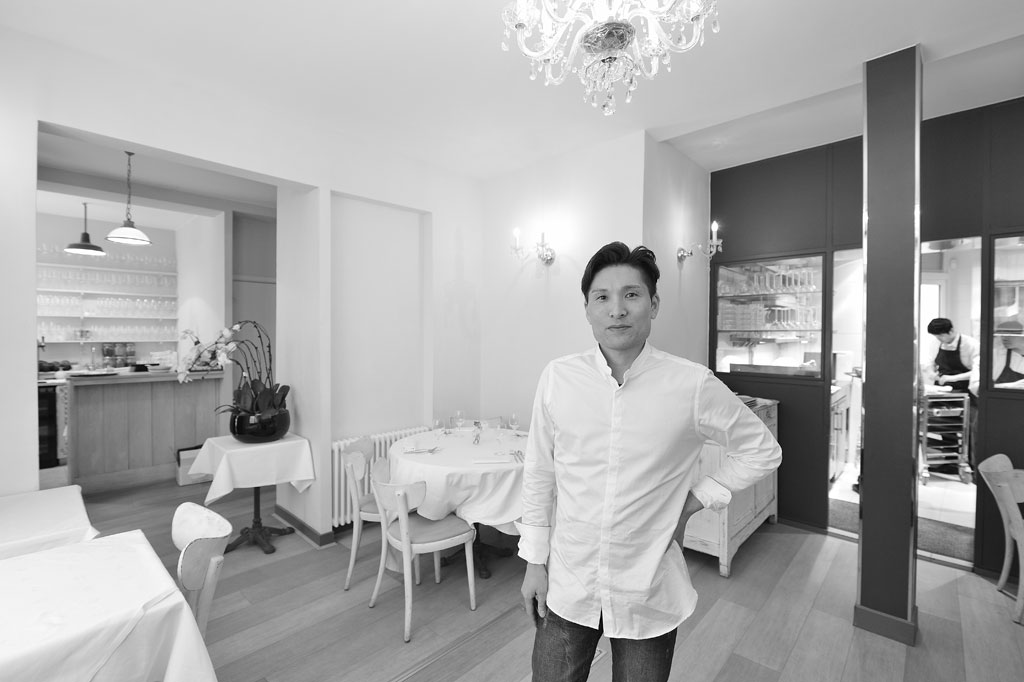 On his tables, Le Thiers® Classic et Le Thiers® by Thomas Bastide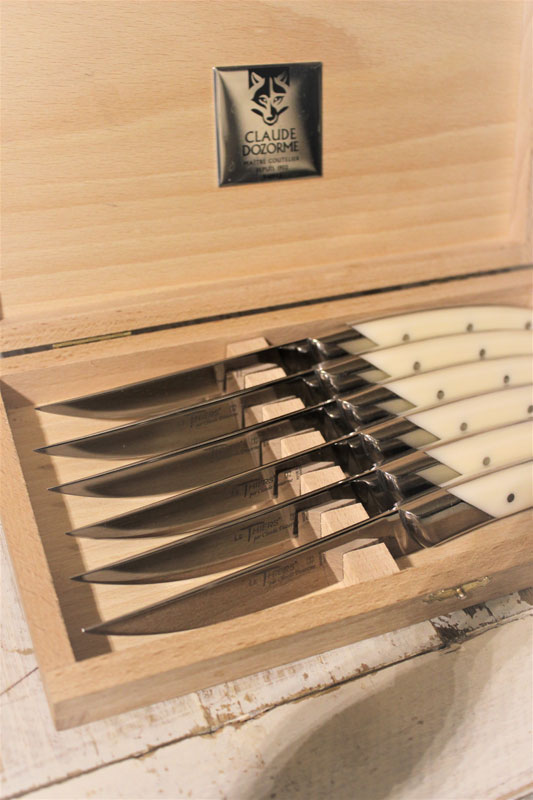 To decorate the tables of their 2 restaurants, Hideki and Nirei were immediately won over by Claude Dozorme knives. "I discovered Claude Dozorme cutlery thanks to a friend who gave us table knives of the brand. Beyond their aesthetic and design aspect, we greatly appreciated their cutting qualities. And then, that changes the Laguiole a bit…" underlines Nirei.
To decorate the minimalist and refined tables of Neige d'Éte, the couple opted for Le Thiers® table knives. With their white nacrine handle, they bring grace and sophistication to this establishment, all dressed in white and gray.
For their new gastronomic spot, they set their sights on Le Thiers® by Thomas Bastide, designer for Baccarat. With its asymmetrical handle that does not touch the table when it is put down, this exclusive creation is a perfect complement to the tables of the "soft and golden" Pilgrim.
On the cellar side, the Le Thiers® sommelier
As for the wine service, it is carried out in the rules of the art with the corkscrew Le Thiers® by Claude Dozorme!
For Nirei, the Dozorme products are really perfect. "The grip is very pleasant and we have no complaints about their sharpness. We really like the Le Thiers® table knife, which is very elegant and echoes the image of our Summer Snow restaurant. And what about Claudine Dozorme? She is so dynamic! Each time, we are delighted to see her and to share with her her love for Thiers cutlery, an ancestral know-how".
Focus on Chef Hideki NISHI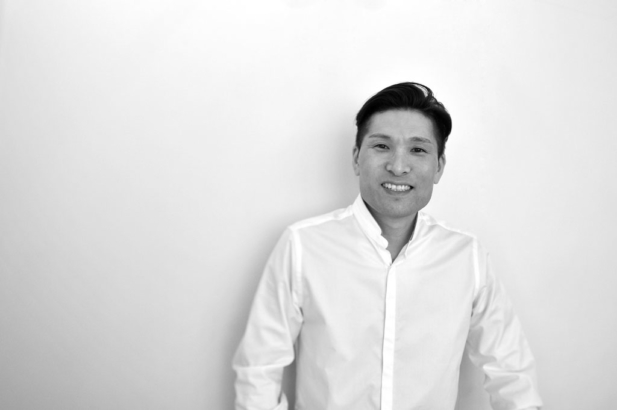 Fond of good products and high culinary techniques, Chef Hideki Nishi catches the kitchen bug from an early age. Born into a family of restaurateurs, his parents owned a Japanese restaurant in Matsusaka, his hometown. Growing up, he became very interested in Western cuisine. Determined to deepen his knowledge of French gastronomy, Hideki Nishi leaves Japan to come and settle in France.
He started out in the best establishments in the capital. At Taillevent at first alongside Chef Philippe Legendre who will set him up for the stirrup. Needy and persevering, he does not count his hours to improve and prove his ability. There followed 13 years at the Georges V, alongside Chef Legendre then Chef Eric Briffard.
A deep desire then develops to be able to assert one's own culinary writing. It was with his wife that he opened his first Summer Snow restaurant. In which, he experiments cooking with charcoal, a Japanese heating technique at 800 ° which allows to trap the flavors and bring crispness.
And even if he sometimes draws his inspiration from his Japanese origins, his cuisine, both classic and modern, remains imbued with the codes of traditional French cuisine.
Want to shop Le Thiers® by Claude Dozorme ?
Visit our online store, La Grande Coutellerie to find more information about Le Thiers® Classic and sommelier Le Thiers®.
Restaurant NEIGE D'ETE
12 rue de l'Amiral Roussin, 75015 Paris
Tél. : +33 (1) 42 73 66 66 | E-mail : contact@neigedete.fr
Site : www.neigedete.fr
Restaurant PILGRIM
8 rue Nicolas Charlet, 75015 Paris
Tél. : +33 (1) 40 29 09 71 | E-mail : reservation@pilgrimparis.com
Site : www.pilgrimparis.com