Thiers liner lock: ultra-flat, ultra light nomad knife
Discover the range Liner Lock Le Thiers®
With a large choice of handles materials, it exists also with black Teflon-type coating of the knife's blade and body,
a purely aesthetic variant which aquires a unique patina over time.
Cross-braces affixed on coloured Plexiglas resembling the Eifel Tower and medieval house timbers
Smaller sized knife than the traditional product range, nomad, ultra flat and light, not heavy in the handbag
Damascus liner blade and body equivalent to 120 layers with a deep and visible pattern.
Displayed in an oak varnished box with a leather protection case
Knife delivered with non cutting blade which can be sharpened when child grows up
Ideal for preparing grafts: the blade's special shape makes it easy to insert a graft in branches or trunks, Also perfect for cutting and fine-tuning bushes and shrubs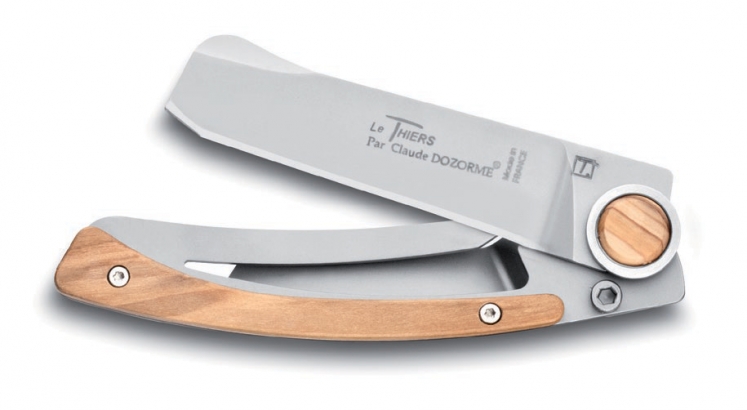 A handle dedicated to promoting the Chaîne des Puys candidature as a UNESCO World Heritage site.
 1 knife sold = 1€ paid to the organisation supporting the candidature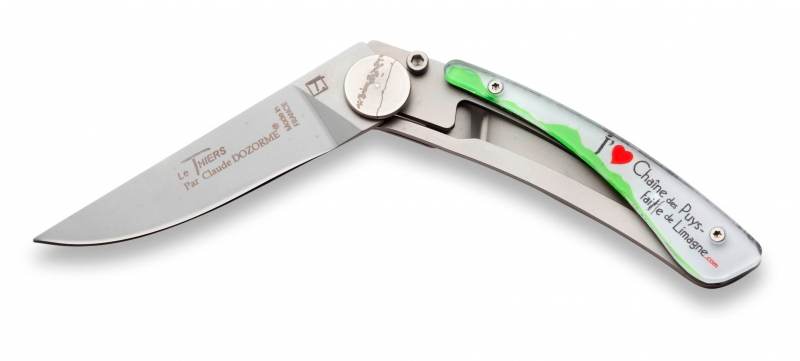 Highly secured opening-closing system