Baroudeur Laguiole pocket knife : an inseparable partner for hikers and lovers of the great outdoors
Claude Dozorme has transformed the traditional Laguiole shape to make a nomad knife for adventurers. This pocket knife is practical, robust and polyvalent. 
First of all, Claude Dozorme has created a pocket knife that becomes a perfect companion for adventures. Its many functions make it essential during outings in nature. Indeed, we can find on this pocket knife a bottle opener, a wire cutter, a clip on lanyard, and a shackle opener on the back. Moreover, Claude Dozorme thought about the 1 hand opening and closing mechanism. This system is very practical in some situations (nature excursions, bivouac, …)
Indeed, this knife is made to be practical and usefull at any time. Thus, it perfectly fullfils its mission. Its alternate teeth makes it easy to cut and polyvalent.
This pocket knife exists with an aluminium handle. it is resistant to water and extreme temperatures. This knife also exists with a leather handle.
The blade of the Baroudeur Laguiole pocket knife is made with high quality steel X50CrMoV15. This pocket knife has a very good cutting edge. It is easy to resharpen.
Finally, the Baroudeur Laguiole pocket knife is 100% made in France, in Thiers, French capital of cutlery. This pocket knife is handcrafted, in the Claude Dozorme's workshops, in the respect of the cutlery tradition.


Find out Baroudeur Laguiole pocket knife
Advantages of the Baroudeur Laguiole pocket knife :
100% made in France
High quality X50CrMoV15 steel
Highly secure "liner" opening-closing system
Double serration for the aluminium model
The aluminium model has a bottle opener on the blade
Delivered with an adjustment wrench which retightens the axis
Back clip which can also be used as a shackle wrench
Hole in the centre which can be used as a wire cutter
The aluminium model has a Claude Dozorme removable link
The blade has a unique system which makes it easy to open the knife one-handed
Delivered in a Claude Dozorme cardboard gift box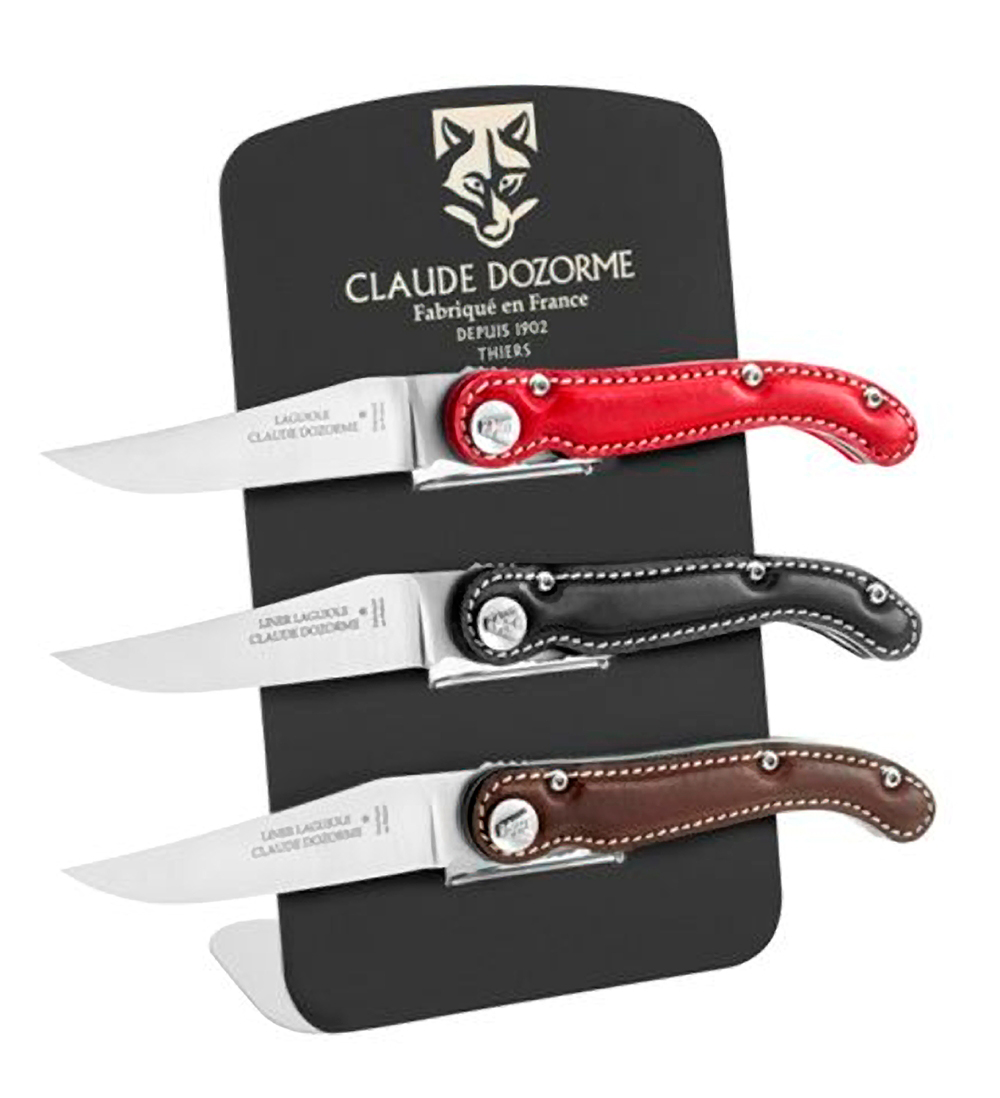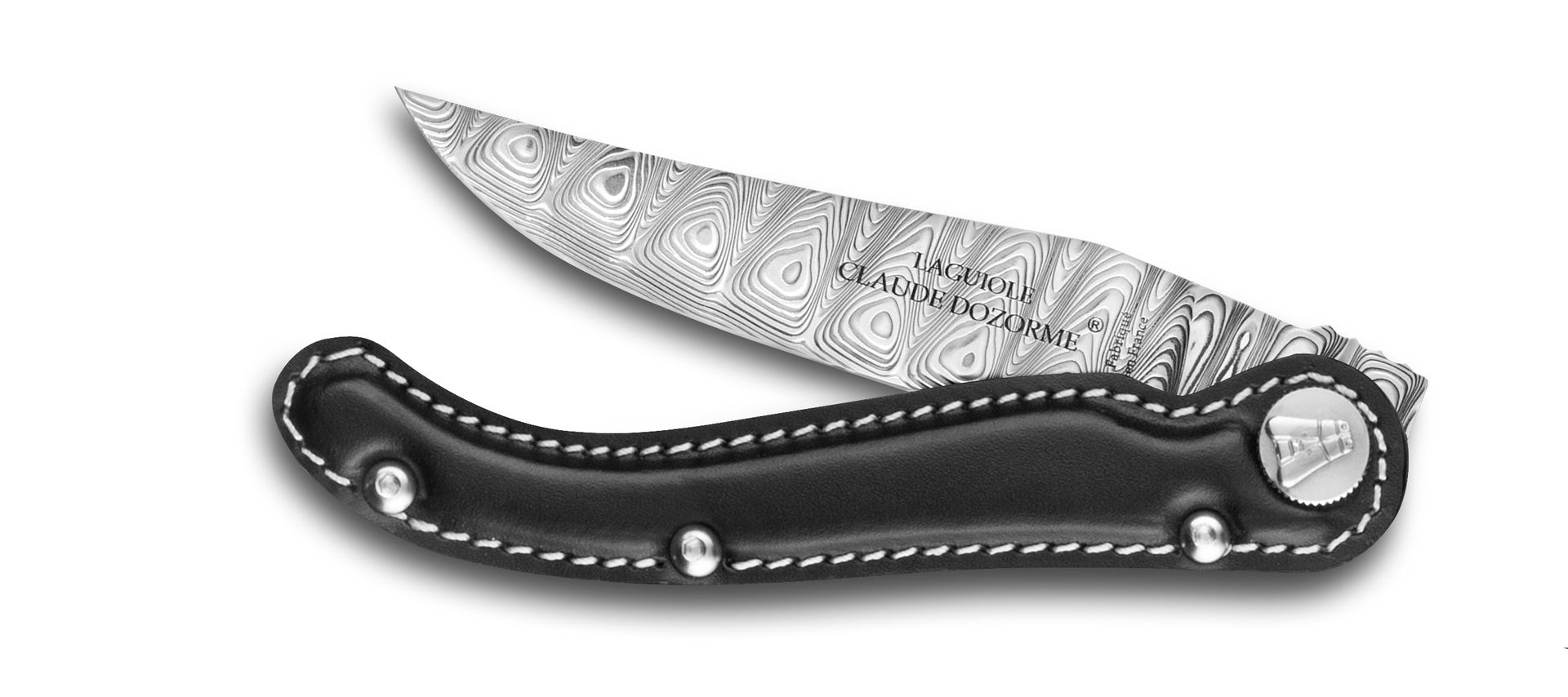 Baroudeur smooth blade light horn handle

Baroudeur smooth black blade like carbon handle

Baroudeur smooth blade oliver wood handle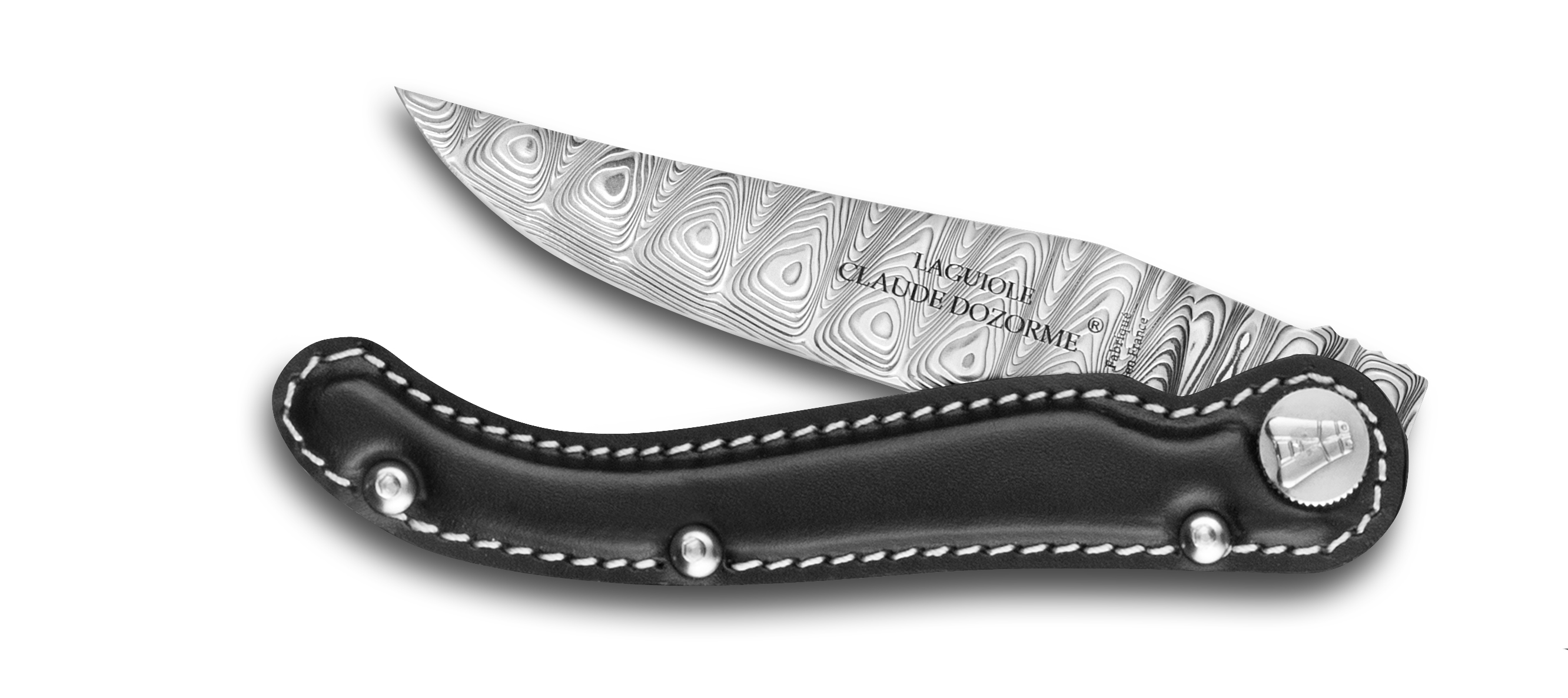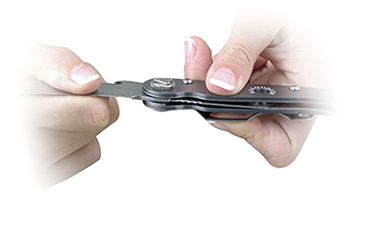 1. Locked by the spring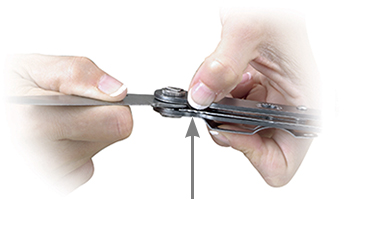 2. With pressure on the spring: the blade can be closed.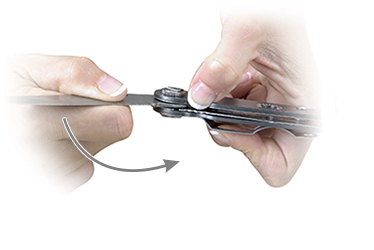 3. The blade is unlocked, you can close your knife
 Chaque couteau est livré avec un kit de réglage.