1902 kitchen knife: Our grand-mother's knives
First of all, Claude Dozorme kitchen knives are more than just a professional cutting tool. Indeed, the Dozorme kitchen knife is a genuinely decorative object. It can be proudly displayed in French kitchens and given the place of honour on kitchen worktops.
Whether, contemporary, traditional, coloured or classic, all Dozorme kitchen knives meet every expectation and can adapt to fit any cooking style.
An allusion to the French bistronomy sector, the 1902 kitchen knife range was created by the Breton designer Jacky le Faucheur with an audacious red and white Vichy fabric. A perfect balance between design and authenticity, the "1902 Vichy" collection offers professionnal chefs and experienced enthusiasts unrivalled grip and cutting power. Yet again, the Claude Dozorme company has demonstrated the breadth of its creative finesse and expertise, 100% made in France !
Moreover, the blade of the 1902 kitchen knife is made of very high quality X50CrMoV15 stainless steel, a steel razor extremely sharp. Indeed, it gives the knife a clean and precise cut and a very good hold of the wire. Re-sharpening is also very easy.
This knife is available in many models. Thus, the use of this range of kitchen knives is then infinite. This kitchen knife also exists with a rosewood handle.
Made in the workshops of the Master Cutler, these kitchen knives are guaranteed 100% French. They are handcrafted by craftsmen passionate about cutlery, always respecting the cutlery tradition. The Claude Dozorme manufacture shows the extent of its creativity and know-how, 100% made in France!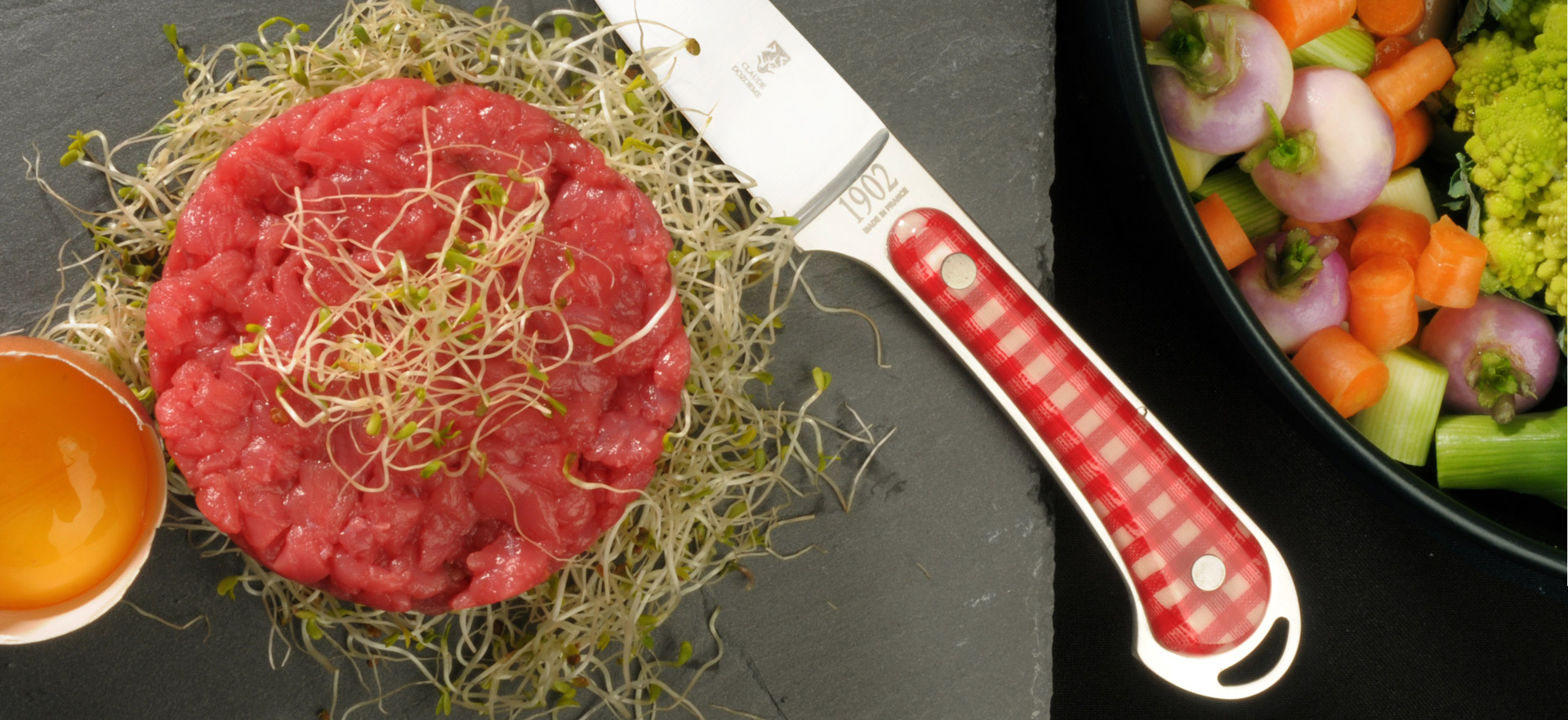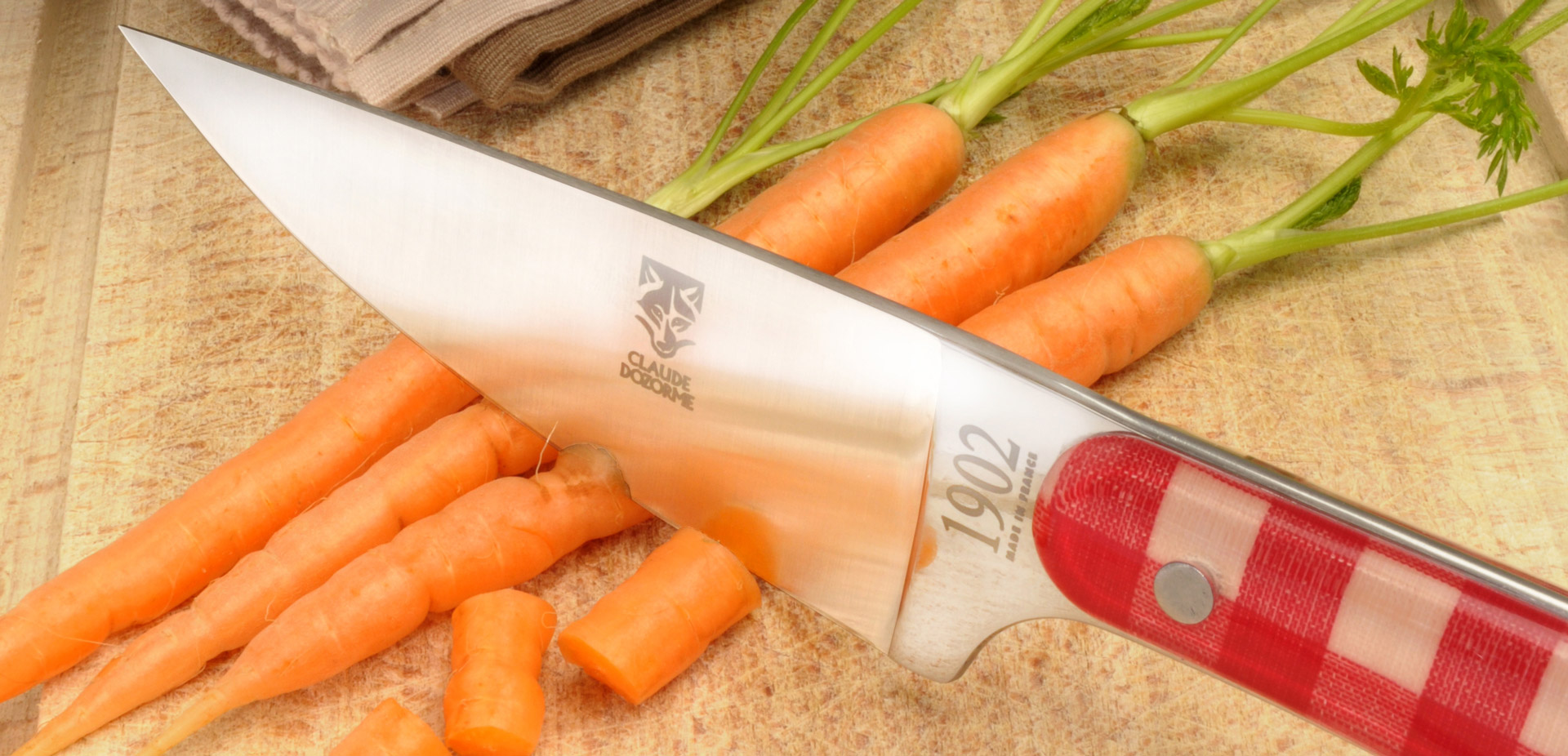 Find out the 1902 kitchen knives range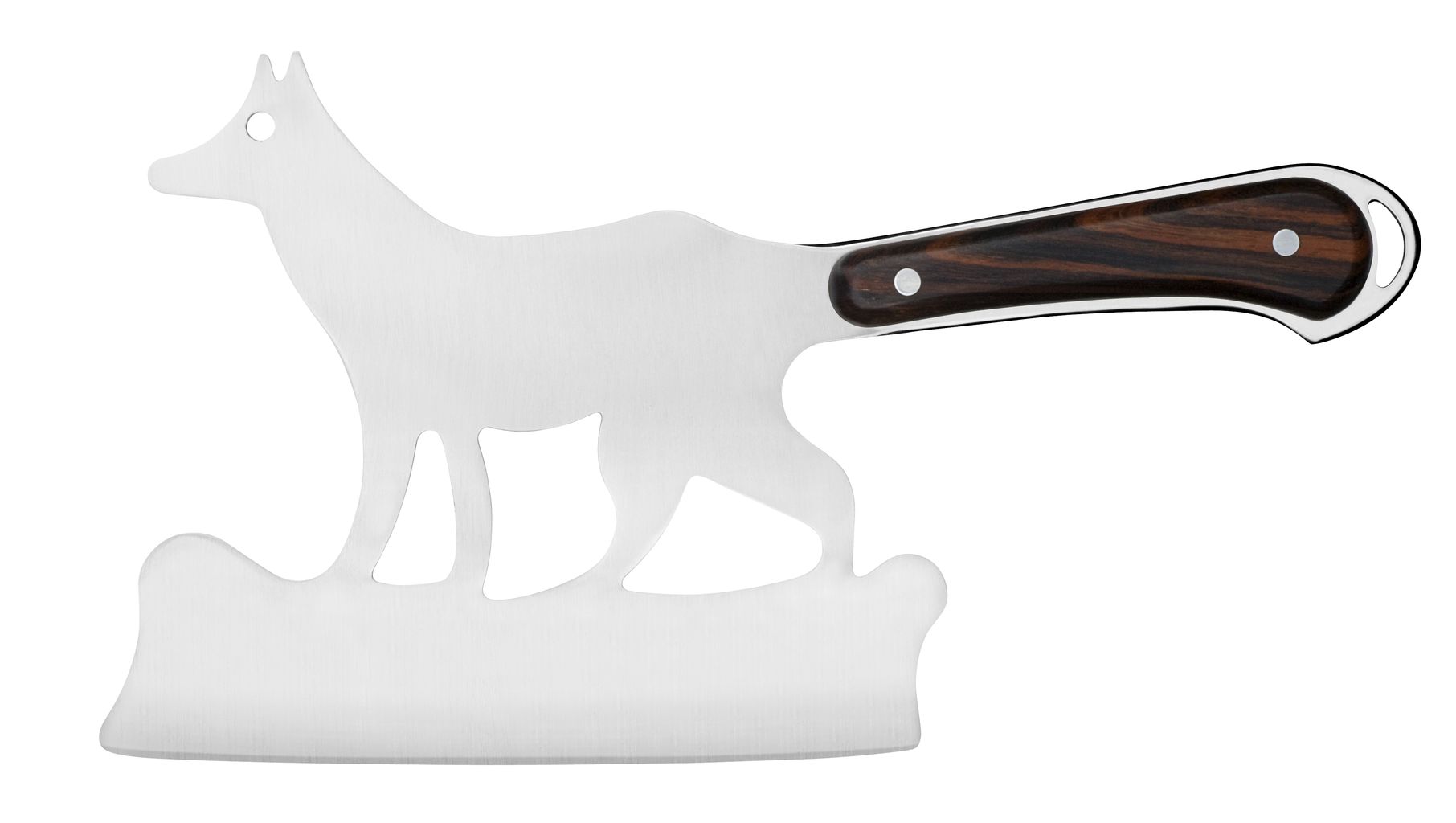 1902 Wolf cleaver

1902 Cheef knife 8,5''

1902 Carving knife 8''

1902 Vegetable knife 8''

1902 Boning knife

1902 Bread knife

1902 Meat knife

1902 Carving fork
1902 Paring knife 3'

1902 Cheef knife 8''

1902 Filet knife

1902 Peeling, curved knife

1902 Tomato knife

1902 Carving knife 8''