It is rue Troyon, close to the magnificent Place de l'Etoile on which stands the Arc de Triomphe, nestled in the gourmet restaurant Oxte. As soon as you walk through the doors of the establishment, it is a room of the most sophisticated that comes to you. Bright and cozy, both contemporary and retro with its leather sofas, velvet armchairs and formica tables. A mix of explosive materials but that works perfectly!
The dishes are a real invitation to travel, an ode to Mexico, where the chef, Enrique CASARRUBIAS, is born. On the plate, therefore operates a tasty blend of French and Mexican cuisine. "By creating my restaurant in 2018, I wanted to show that Mexican cuisine is not just spicy food and fast food. As I am a fan of French cuisine, I wanted to make a culinary association of both cultures, dishes prepared from local products."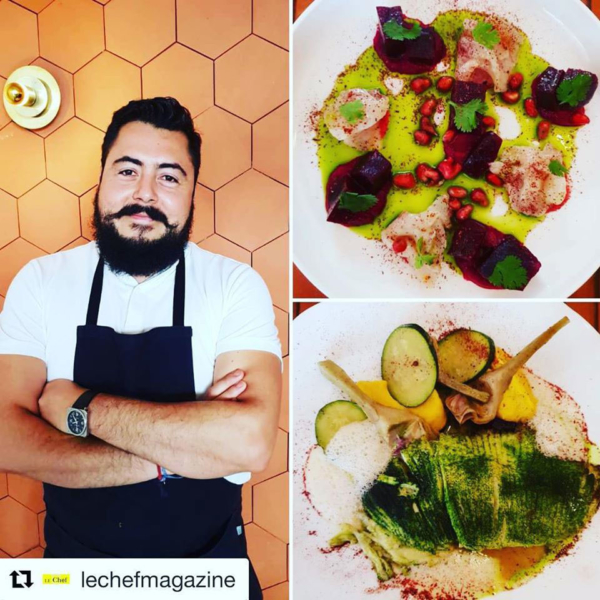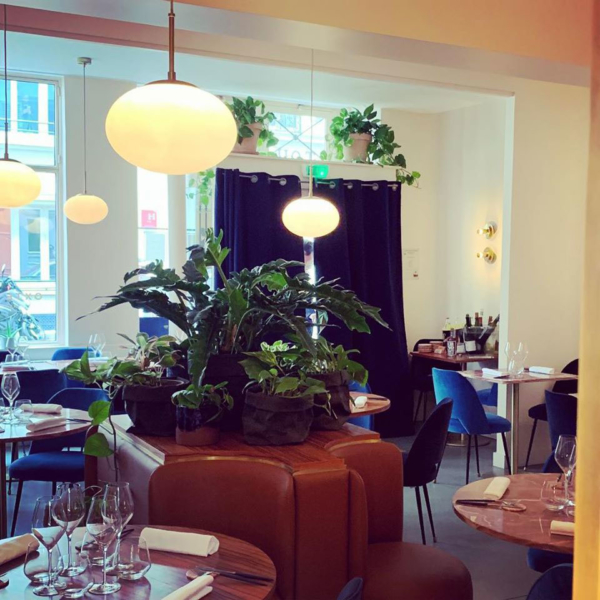 Claude Dozorme, knives that have sharp edges
Simply order a meat or monkfish so that one of the three servers that make up the team presents you with a box of knives signed Dozorme. "Customers are surprised by the quality of the knives when we open the box. More and more, even, know the mark Dozorme." recalls the Chef. And to continue: "I had already seen Dozorme knives because La Grande Coutellerie was right next to my old job. When I pushed the doors of the shop, I immediately hooked on the Le Thiers® table model with the olive handle. I finally decided to buy a service of about forty knives for my restaurant. In use, I am very satisfied with their sharpness"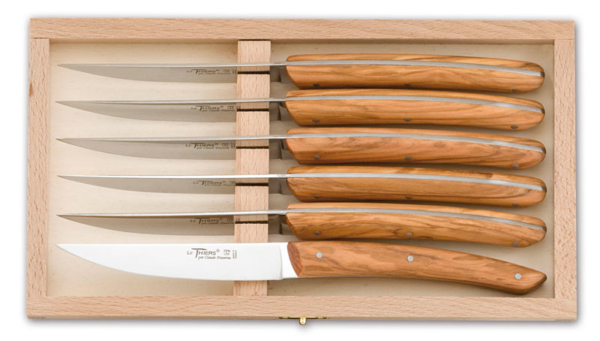 Cutlery made in France in Parisian restaurants
"It's important for me to choose products made by French artisans. That's why I bought the knives from the Dozorme factory. All my dishes are French and Mexican. Finally, it's my way of valuing the know-how of these two countries that are so dear to my heart." says Enrique CASARRUBIAS.
And at the end of the service, a ritual is required: the Dozorme knives are immersed in olive oil to feed their olive handles and keep the glow of the wood and this, "for a week", before new clients local, gourmands or tourists do not come to eat in this beautiful Parisian address.
Want to shop Le Thiers® olive handle Dozorme ?
Visit our online store, La Grande Coutellerie.
Restaurant OXTE
5 rue Troyon, 75017 Paris
Tél. : 01 45 75 15 15
Site : www.restaurant-oxte.com