Proof of their high quality and their design, table knives Claude Dozorme can been seen more and more on the most sophisticated tables in France and Navarre.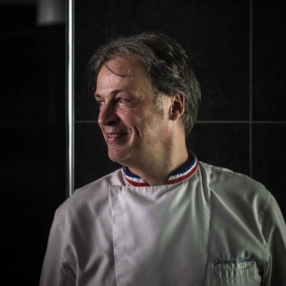 Today we invite you to meet Jacques Decoret, « Meilleur Ouvrier de France » and one Michelin star who use, for many years, the table knives "made in France" of the family cutlery.
Settled in Vichy with his wife in a beautiful Napoleon III, Jacques Decoret has been the only Michelin-starred Chef in the Allier department for 17 years. Elected « Meilleur Ouvrier de France » in 1996, he won the prestigious title of "Chef of the Year 2017" at the « Trophées de la Gastronomie et des Vins » on October 30th.
True creator of taste, he has earned his stripes from the greats, from Jean-Michel Lorain to Régis Marcon, via Michel Troigros and Alain Passard.
In his establishment « La Maison Decoret », the Chef sublimates a cooking unceasingly renewed and without artifice, capturing and revealing nature in its essence with associations of sharp and unsuspected flavors. Cookings are slow and perfectly controlled, textures magnify the product, sauces and juices are conceived like real infusions to privilege the delicacy. A real goldsmith work.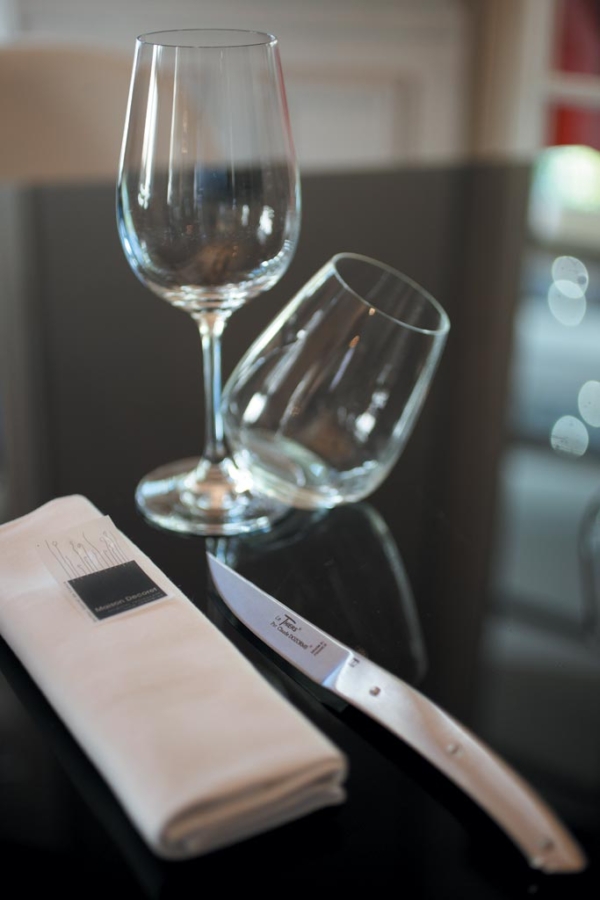 To sublimate his daring, personal and extremely accomplished cooking, this maestro made the choice of cutlery Dozorme for his table knives and more precisely the Shadow designed by Thomas Bastide. A Le Thiers® table knife by Claude Dozorme resolutely trendy and original in perfect harmony with Chef Decoret's cooking.
To satisfy taste buds and pupils!