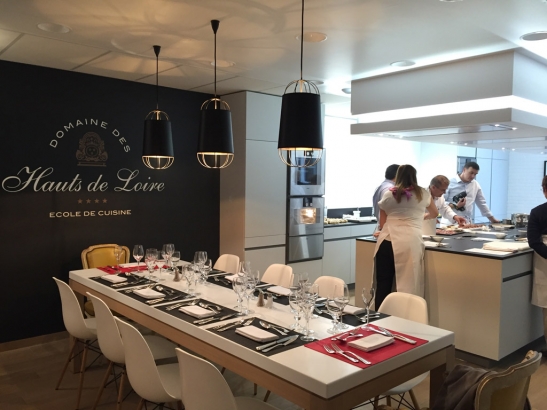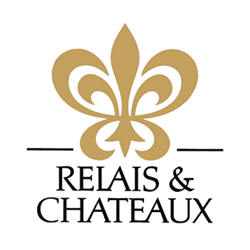 Domaine des Hauts de Loire
79 rue Gilbert Navard
41150 Onzain
02 54 20 72 57
reservation@domainehautsloire.com
www.domainehautsloire.com
After Jacques Decoret of the restaurant of the same name, let's meet Rémy Giraud from the Domaine des Hauts de Loire located at Onzain between Blois and Tours.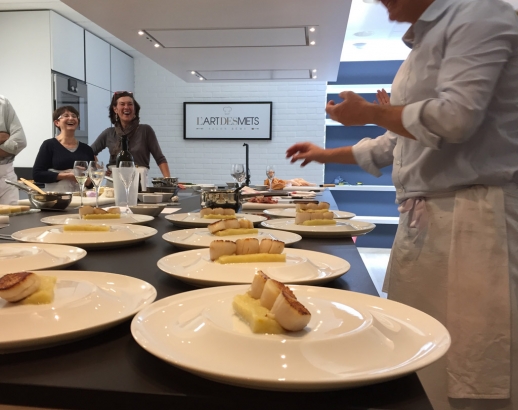 This double-starred chef knows the Dozorme cutlery well since he uses his knives in his cooking school « L'Art des Mets ». Remy Giraud remembers: "It was 4 years ago, I was looking for French-made kitchen knives for my cooking school when I met Claudine Dozorme at the Maison & Objet Salon. I knew then, of reputation, the city of Thiers and its ancestral know-how in the manufacture of knives of quality less the cutlery Claude Dozorme. So we met: after explaining my request, she told me the story of the family factory and introduced me to the various products crafted in the heart of his workshop near Thiers. I really could appreciate the brand's knives ".
His choice was immediately focused on the new range of kitchen knives imagined and designed by Thomas Bastide and named Flat Cut. What seduced him? The resolutely modern design of these kitchen knives and their originality with their asymmetrical shape and the inclination of the handle.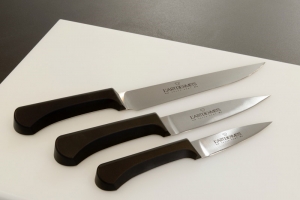 And he doesn't intend to stop there with the cutlery Dozorme! Proof of his great satisfaction for the kitchen knives of the brand, he plans to use now the table knives London in its new bistro-style establishment that will open shortly.
In the meantime, he is always proud to value the national gastronomy while promoting the art of the French table without stopping to pass on his knowledge to the younger generations!
Who are you Rémy Giraud ?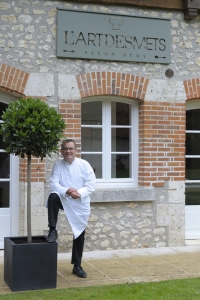 Originally from Vendée, Rémy Giraud arrived at the Domaine des Hauts de Loire in 1986 as a second. Two years later, he took the reins of the furnaces and obtained a first Michelin star and a second in 1993. A great recognition for this chef who had never previously worked for a starred table!
A few years later, thinking about his end of career, he decided to create the Art of Mets, cooking school entirely imagined and conceived by his son, architect. In this semi-professional school "so that my students feel at home", Rémy Giraud transmits his secrets and his knowledge and likes to value local products and local producers.