She did it !
Last September 23rd, the family cutlery Claude Dozorme won the regional competition of the "PME RMC Trophies" in the "artisanal" category. A ceremony that took place within the Lyon-Métropole Chamber of Commerce, partner of this 10th edition.
"It is a great pride for our family business to be recognized for its craftsmanship but also a great opportunity to accelerate our visibility nationwide" said Claudine Dozorme.
It must be said that the next step is the grand finale in Paris with the key to an advertising campaign in the amount of € 100,000 on the RMC antenna!
The "PME RMC Trophies", the first competition of France dedicated to SMEs
Last May, RMC launched the tenth edition of the "PME RMC Trophies", the first competition in France dedicated to SMEs that contribute to the dynamism of the French economy.
For this new edition, 1,316 companies have applied in one of the seven categories: "creative", "young shoot", "responsible & sustainable", "artisanal", "export", "made in France "and" SME of the year ".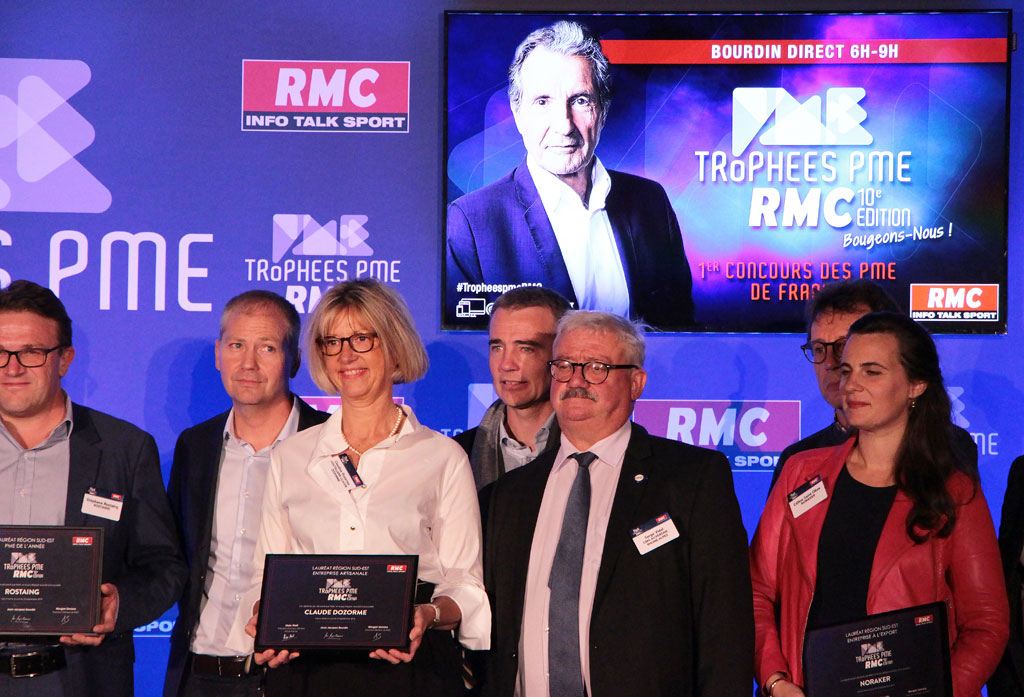 For Claudine Dozorme, it seemed natural to compete in the category "craft". "Even if we use modern techniques like the laser cutting of our blades, we remain craftsmen, inheritors of a know-how transmitted by my great-grandfather, Blaise Dozorme Proof is, all the stages of the manufacture of 'a product stamped Dozorme have remained unchanged for more than a century and are entirely manufactured in our workshop Thiers".
Highlight the craft of cutler, ancestral know-how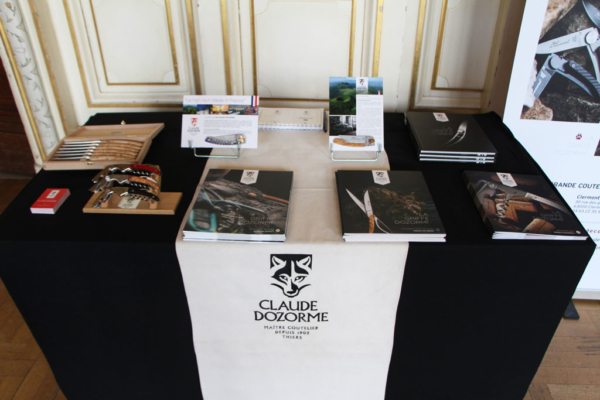 Through this trophy, the Claude Dozorme cutlery wants to represent the entire cutlery industry, rich in ancestral know-how, but also to promote the cutler's craft which is constantly evolving to meet the new expectations of consumers. and stick to the market trends.
"Thanks to this trophy, the French will know that there is in France a production of quality artisanal knives. They know Japanese knives, German but very little French knives. A great opportunity to let them know!".
Another desire of the Dozorme manufacture "to make our profession known to the new generations, to inspire them with the desire to swell the ranks of the cutlery industry, to encourage vocations, to perpetuate this know-how and its creative possibilities." emphasizes Claudine Dozorme. "Especially nowadays, craftsmanship is a mix of tradition and modernity. Manual labor is greatly facilitated by the use of new technologies".
Promote Le Thiers®, symbol of a whole profession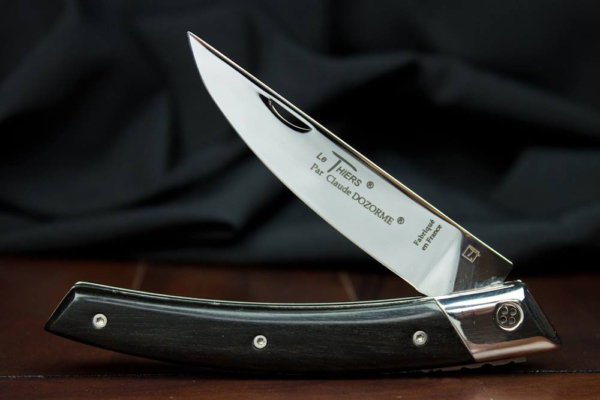 This tremendous highlighting will also promote the promotion of a recent and community model, the true standard of the Thiers cutlery: Le Thiers®. A knife with regional identity, distinguished by its line, its name affixed to the blade, its punching (a "T" inscribed in a square) and strict specifications and quality guarantee quality for the consumer that the Dozorme manufacture continues to reinterpret atypical, original but always in tune with the times.
So just wait until Wednesday, October 16, the date of the award ceremony in Paris, sponsored this year by Arnaud Montebourg, to find out if Claudine Dozorme and the family factory will be on the list of winners in 2019 "Trophies SME RMC".
Appointment is given on October 16 to see the results!
By then, let's cross our fingers…