The opening of a bottle requires good tools perfectly adapted. That's why Claude Dozorme company offers very high precision corkscrew that have an excellent grip. Appreciated by connoisseurs, the Dozorme's corkscrew are made in close collaboration with professionals, whether they are wine merchants, oenologists or sommeliers.
Little brother of Clos Laguiole the corkscrew Le Thiers® is the last born of the cutlery located in Thiers.

Entirely hand-made in the cutlery workshops, the corkscrew Le Thiers® has a conical drill specially designed in a high-quality steel guaranteeing a perfect opening of the bottles (even the oldest) without damaging or breaking the plugs. Its double-lever toad allows extraction of corks in 2 times, to avoid the broken caps or crumbling in the wine. And to perfect the service, the corkscrew Le Thiers® is equipped with a notched capsule cutter that offers a clean and easy cutting of all the lids of the wine bottles.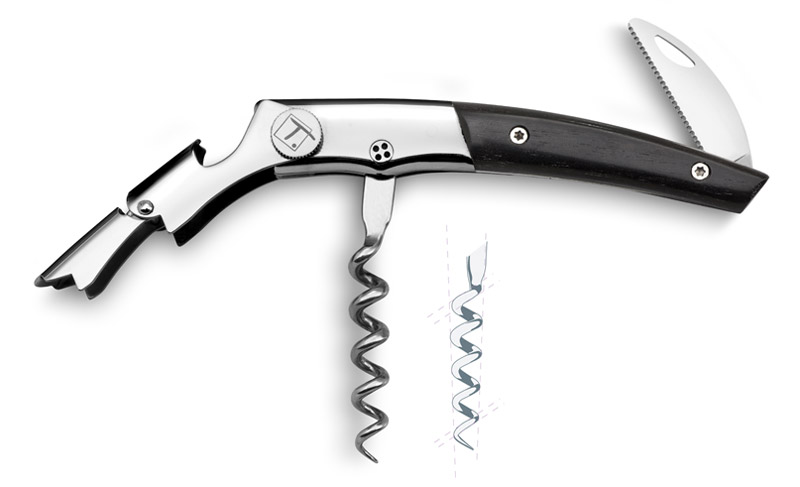 Available in 6 models, the sleeves of the corkscrew Le Thiers® are adorned with wood or horns: dwarf birch, juniper, ebony, deer, ram or light horn. Because each nectar deserves the best!
Exclusive launch at the last Maison & Objet show in Paris.